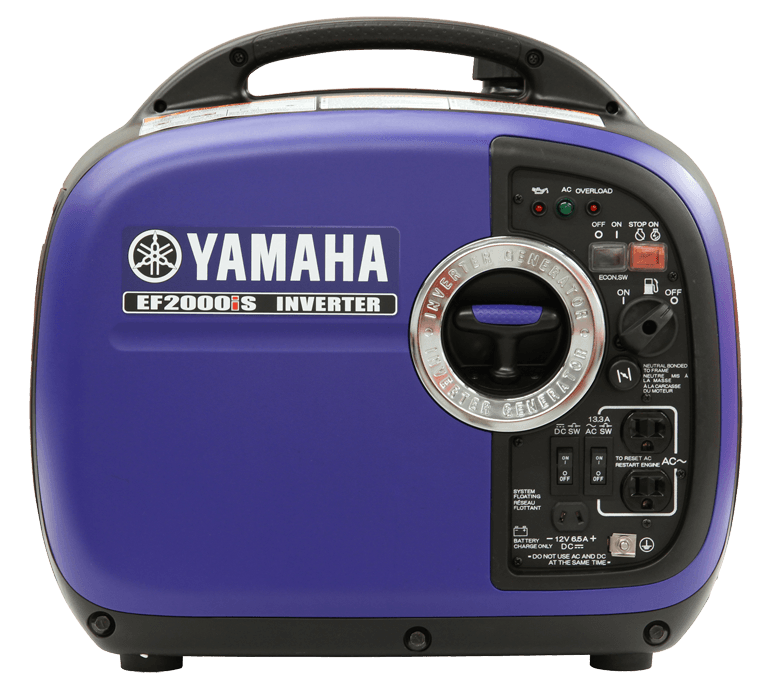 Quiet, durable and convenient, the Yamaha EF2000iS is designed for anyone seeking an ultra-portable source of electricity. Weighing only 21kg (46lb) and featuring an extra-large handle for easy transport the EF2000iS is ready to deliver clean quiet power wherever and whenever you want it.
YAMAHA 2000IS - $1299.00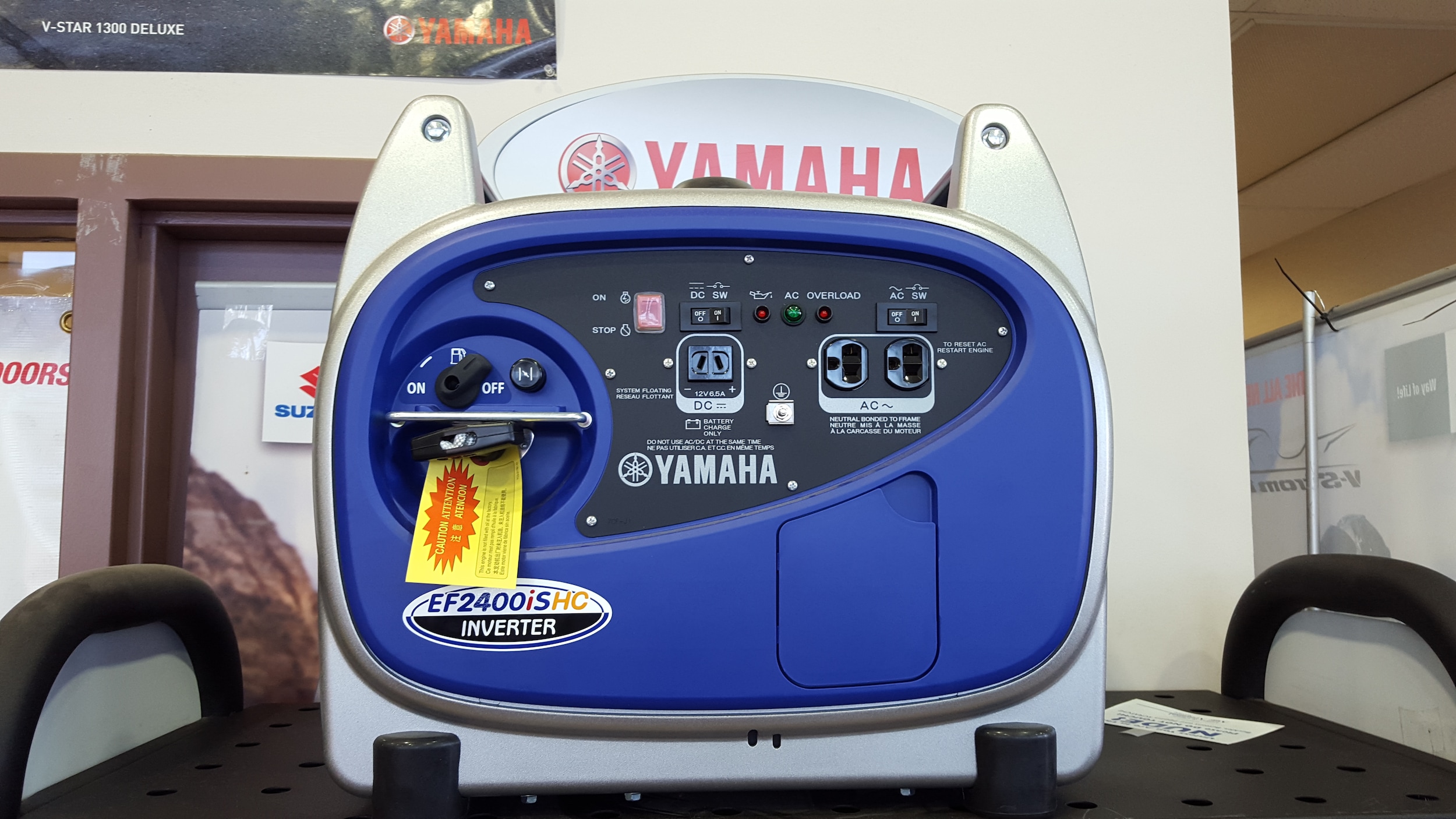 T

he EF2400iSHC inverter generator brings the latest technology to Yamaha's line of rugged and efficient generators. It produces the highest output in its class.

YAMAHA 2400 - $1899.00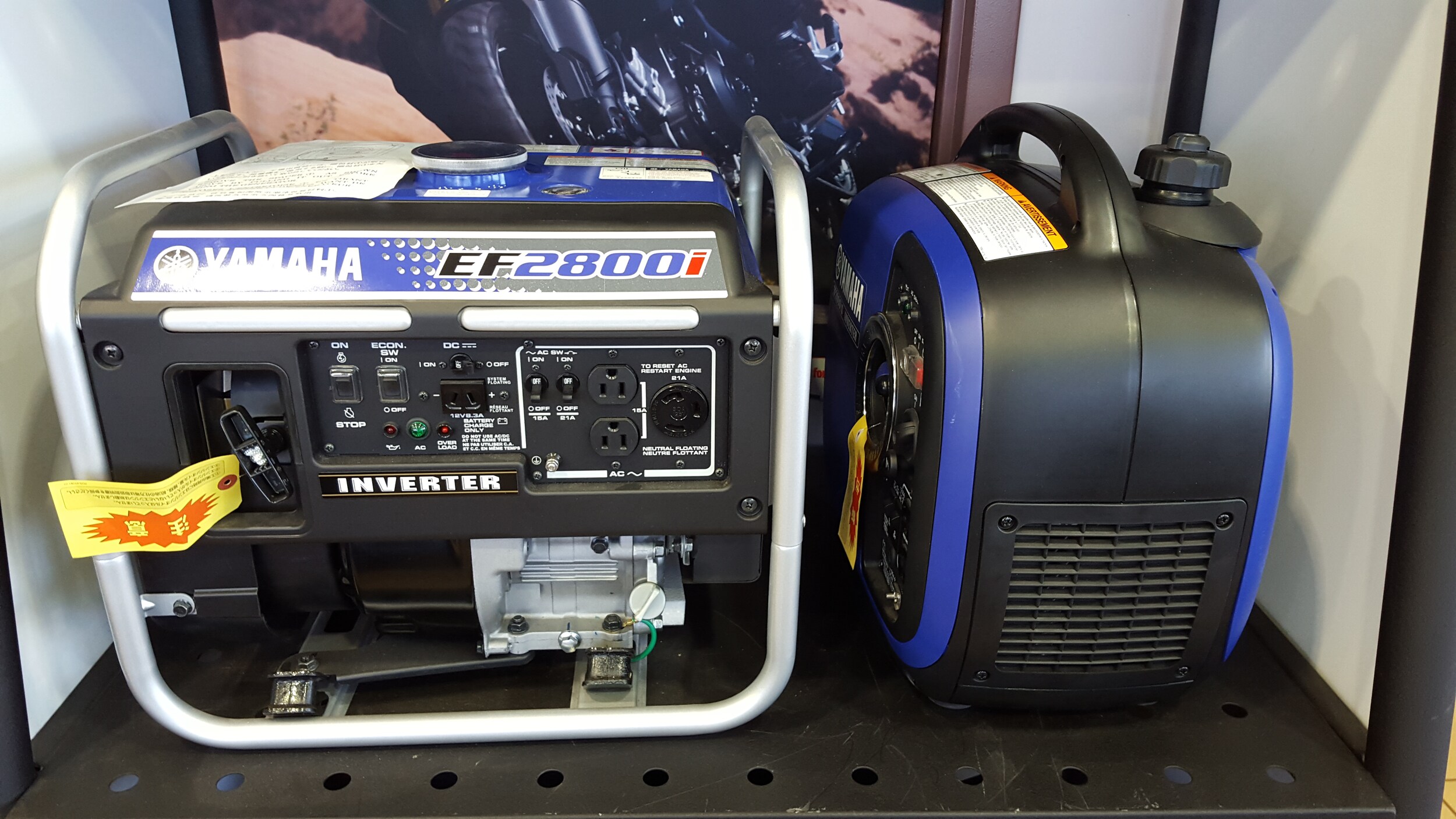 Weighing just 30.5 kg , the compact EF2800i features a special design that combines a cooling fan for both engine and generating unit in one space-saving unit. This unique design keeps the EF2800i light, so it's perfect for any occasion when you need heavy-duty power that's easy to move from place to place
.
YAMAHA 2800I - $1999.00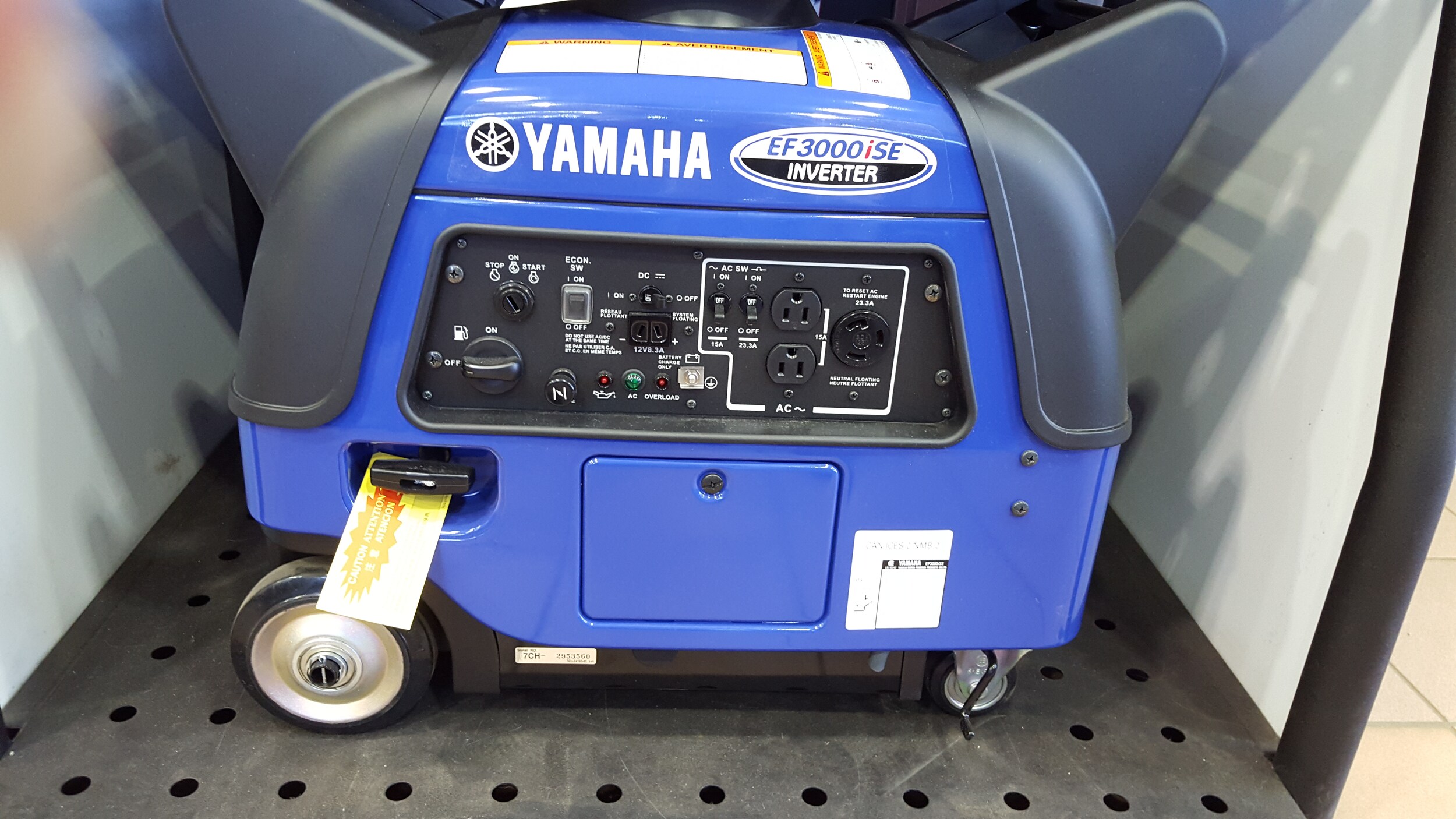 Despite its sizeable power, the EF3000iSE is whisper-quiet, producing noise levels ranging from 54.5 to a maximum of 61 dB - and because it's mounted on four wheels, moving it around couldn't be easier. The Smart Throttle / Economy Control feature automatically adjusts engine speed to match the load, for greater fuel efficiency and reduced engine wear.
Yamaha 3000ISE - $2599.00